Garage doors are a major part of your home or business. That's why we strive to be your best garage door repair Dallas, TX company. But apart from that, we're also your trusted resource for all things relating to garage doors. We love to share important information about products, features, and basic maintenance. That way, everyone has a safe and well-functioning unit. Read here about the latest in tips and guides, and everything relating garage door repair Dallas, TX needs!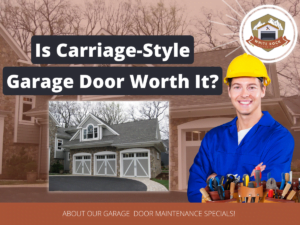 Is Carriage-Style Garage Door Worth It? Homeowners want the best for their property. And it's not different when it comes to garage doors. These doors
Read More »
Contact Us For Garage Door Service
Let White Rock Garage Doors assist you in garage door repair Dallas, TX concerns. We are a local garage door company that's been servicing the area for years now, and we pride ourselves on providing the highest standard of work for both residential garage door and commercial garage door projects. Our team can handle installation, tune-ups, and major garage door repair. We've got the right set of skills and equipment to make garage door repair accessible, affordable and efficient for you.